Copy Parrot
Copy and Paste across devices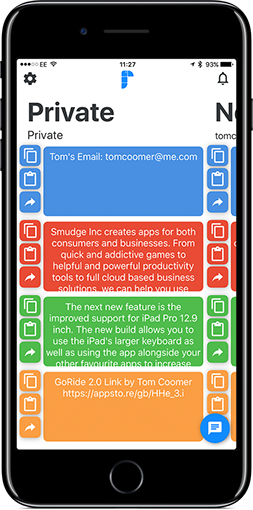 Copy
Copy important information from any app into Copy Parrot. You can open the app, use the widget by pulling Notification Center down from the top, or even use Split-Screen in iOS 9 on the iPad to run Copy Parrot alongside another app.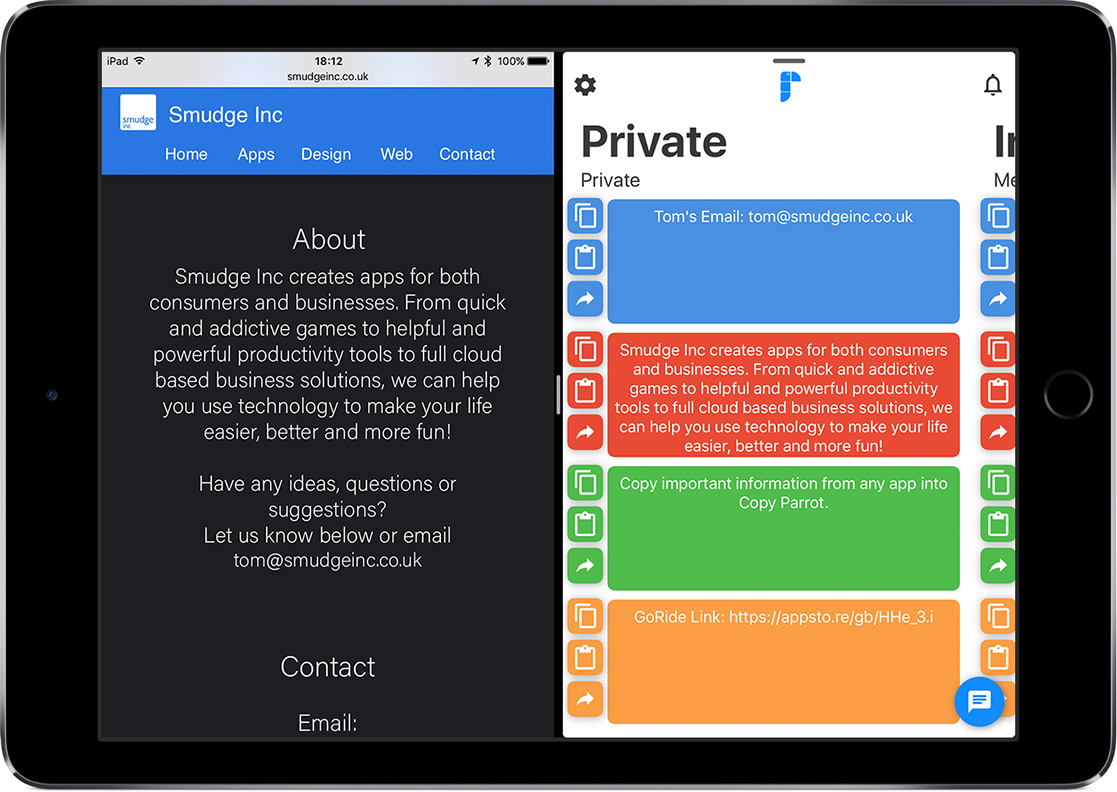 Paste
Once your information has been copied to Copy Parrot, they will be instantly available across all of your devices*. You can simply store the information there for quick access or you can copy from one of the four clipboards and paste on the other device.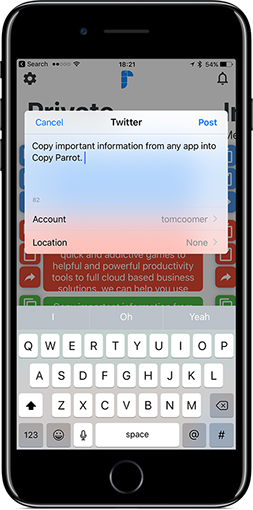 Share
Copy parrot also has quick sharing options. Once the information is stored in the app you can simply tap the share icon and send the contents of the selected clipboard to any of your favourite social networking or sharing services.
Are you a Pro?

Collaborate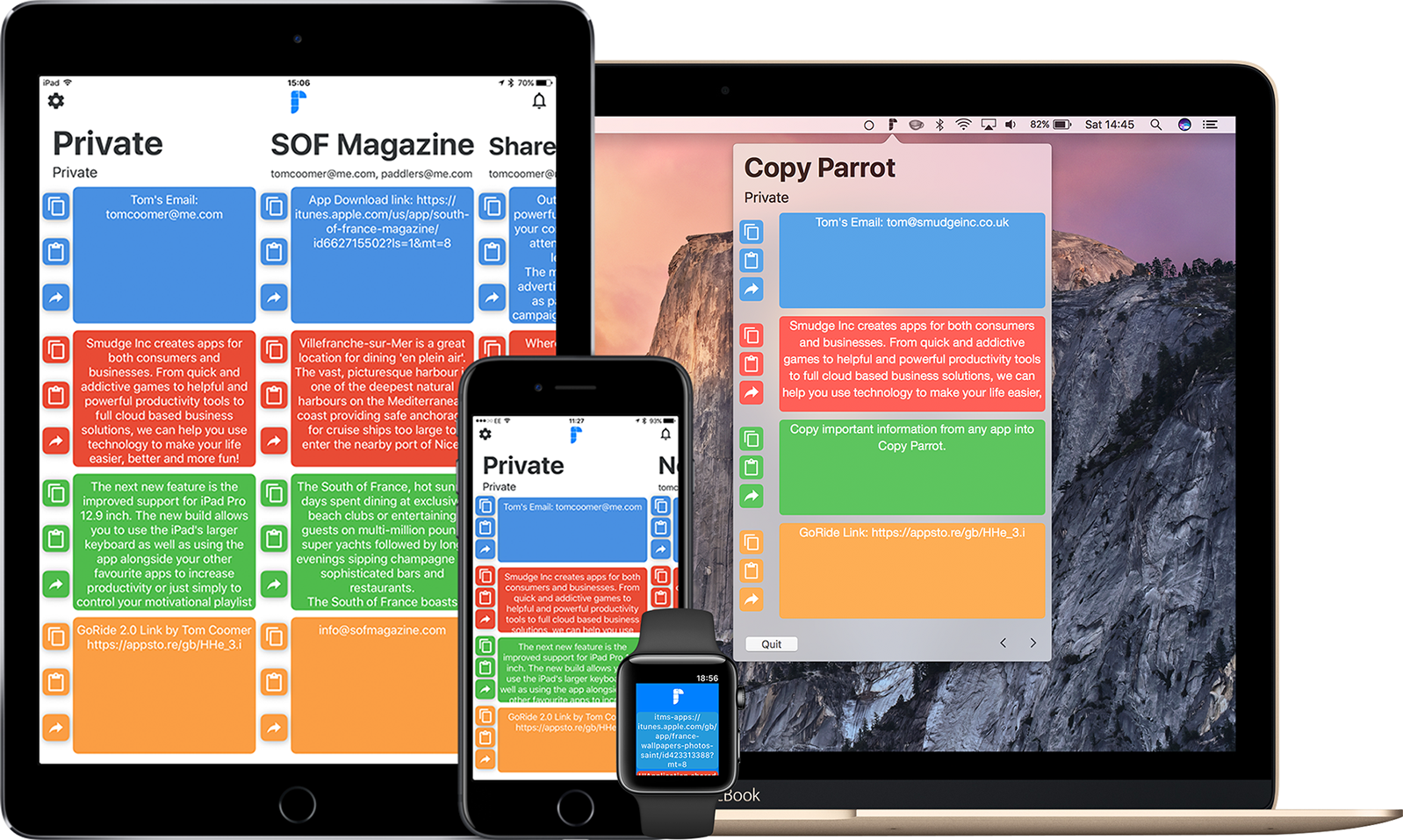 With Copy Parrot's collaboration features you can create shared clipboards. This means that any information copied into the shared clipboard will be available to the shared users on their devices too**. You can also use this feature to create more personal clipboards providing you with access to more than four clipboard spaces.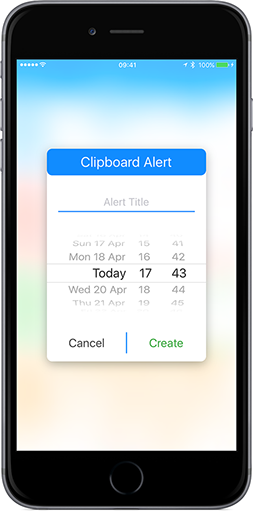 Alerts
Becoming a Pro will also allow you to set clipboard alerts. This means that you will never forget to check out an important link, complete an urgent task or check up on your package with your saved order number.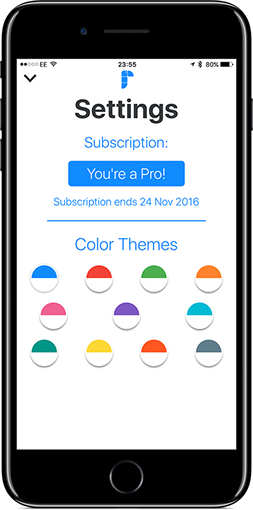 Themes
Pro Membership provides you with all new customisation options. You can now select from one of the new color themes to make the app more personal and fit your style.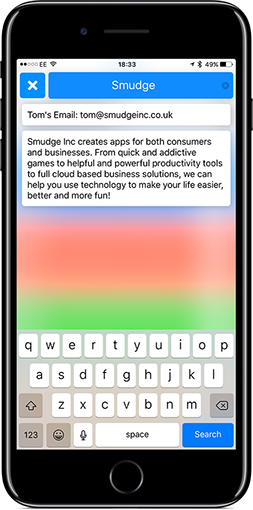 Search
You can search your clipboards to find and copy exactly the link, website or text that you are looking for in milliseconds.

Search also works for text contents as well as matches, making finding your content even easier.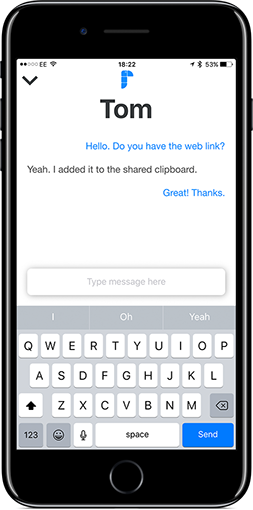 Messaging
You can communicate with friends or colleagues without having to leave the app.

Discuss your shared clipboards or share information in messages to copy straight to your clipboards.
Download now
from the App Store
*You must have Copy Parrot installed on all of your compatible devices and signed in to the same account.
**Requires In-App Purchase by both users.